Fisher F2 Metal Detector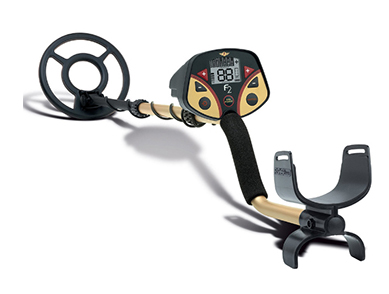 The Fisher F2 Metal Detector boasts advanced, reliable features in spite of its status as an entry-level machine. It's simplicity, ease of operation make it the perfect detector for the newbies amongst you.
In this Fisher F2 review, we decided to put the beast to work over a period of 5 weeks and although experienced hunters ourselves we tried to look at things from a beginners perspective, to give you a real oversight as to what the machine is and isn't capable of.
Fisher F2 Specifications
| | |
| --- | --- |
| Operating Frequency: | 5.9 kHz |
| Weight: | 2.6lbs (lightweight) |
| Waterproof: | No |
| Users manual: | Yes |
| Warranty: | 6 to 9 inches (dependent on target) |
| Coil: | 8″ Concentric |
| Power source: | 2 9 volt alkaline (included) |
The Good
Affordable
Great for beginners & a perfect metal detector for kids
Lightweight
Can target as deep as 10″ in some terrains
Perfect for beach use, relic hunting and coin shooting
Large, clear control panel and display
Offers more features and reliability than other detectors in this price bracket
The relatively small coil allows for accurate readings when hunting in trash filled areas
Built in pinpointer
A good detector to learn and grow
The Not So Good
It's an entry level machine, as you gain experience and decide to tackle different terrains you will need to upgrade
Depth can be limited
Report of electromagnetic interference from some users, note we experienced no such problems
It doesn't work well in salt water sand, stick to the dry end of the beach!
Ease Of Operation
The F2's ease of operation is readily apparent in its two- digit number display. This indicates what kind of metal is currently being tracked (simple but effective) It's useful for efficiently sorting out targets, and does a pretty good job figuring out the good stuff from the junk, saving valuable digging time and relieving frustration.
The 8 segment target ID and 4 tone audio proved reliable and efficient over time. At just under the $300 mark, this is a machine any beginner should consider especially if you intend to hunt in high traffic areas like the beach or parks – where you will always find plenty of trash.
F2 Features Overview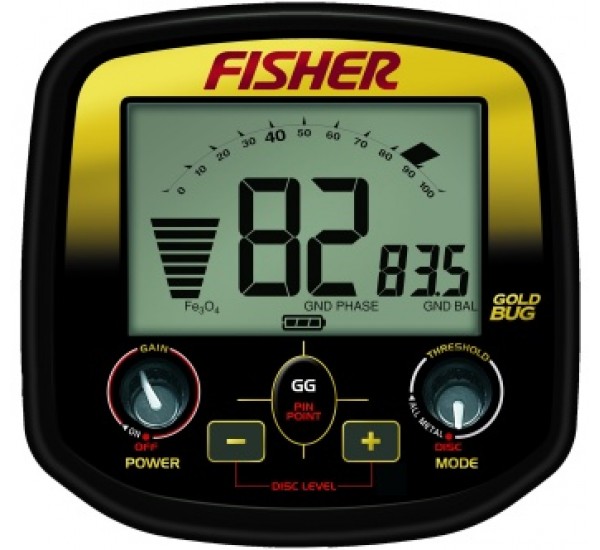 As with us and from the reports read from other satisfied owners the alert sound variety is of particular use when detecting specific kinds of metals, a big plus we found when reviewing the F2
In terms of the F2's features, the two metal detector search coils that come with the package are said to be of good quality and is enjoyed by most customers. It might be worth noting however that the pinpointer that comes bundled up with the purchase is often thought to be of relatively flimsy quality. There aren't a lot of other complaints aside from that, though. And one quick purchase of aftermarket pinpointers for relatively low prices to use on the Fisher F2 could solve that issue easily.
Hardware Review
The Fisher F2 has a handle that takes into account good ergonomics – it's comfortable and feels natural to grip. This is mostly because of the S-shaped frame which is also at a lightweight 2.6 lbs. The color scheme of the machine is mostly a bright yellow with hints of black seen on the default detector search coil, the frame's arm cuff, and the housing of the machine.
The 2-digit display, as mentioned before, is straight-forward to use. Big push buttons are used to operate the system; the LED screen has two digits that indicate the values of the target as well as other miscellaneous information.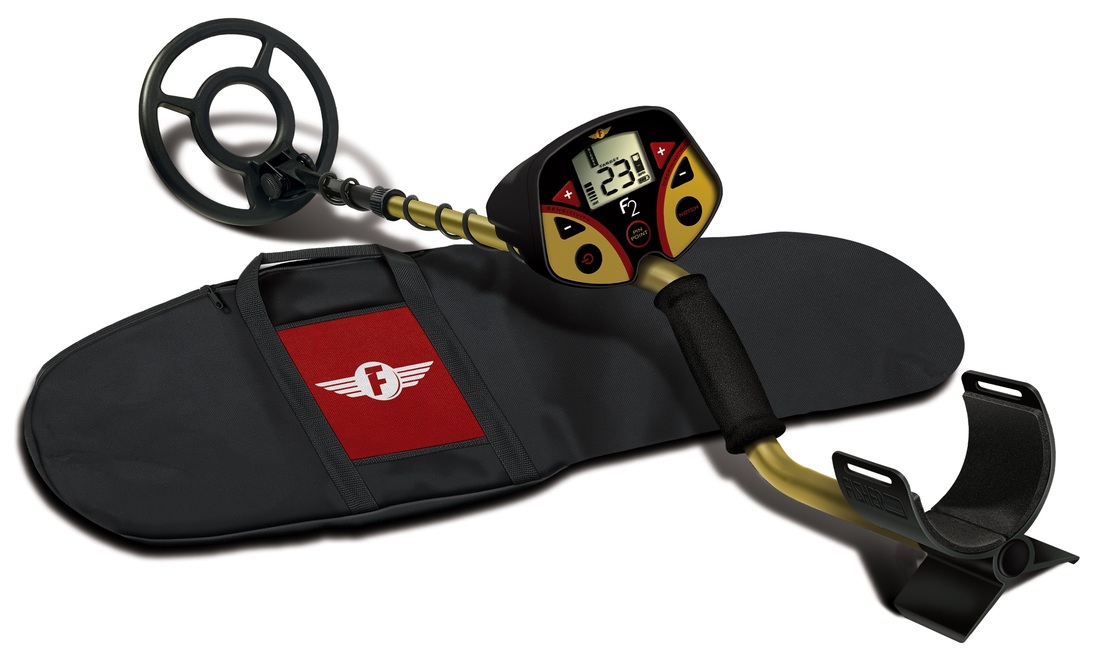 The F2 weighs 2.6 lbs or 1.2 kg. This measurement already includes the battery pack, just proving how easy this detector is to carry around. Fisher Research Labs also has a factory warranty of five years on the product.
Aside from the standard purchase, consumers can choose to get a Special Bonus Package. This purchase includes professional-grade headphones, a Friskars brand digging tool, and a convenient accessory carry bag.
Fisher F2 Operation Guidelines
As a detector made for beginning hobbyists, most of the Fisher F2 metal detector's technical specifications and features are geared towards that specific target market. These demographic-specific features include:
A large numeric display with a simple 2-digit readout
A simple and straight forward number-based depth readout
Quick and sensitive responses for potential targets
Single touch precision target pinpointing
Visual as well as audio identification; these include 8 visual indicators and 4 unique audio indicators
Operation at a 5.9 kHz frequency; this is perfect for beginners
An integrated notch system to readily reject or accept targets
An amazingly useful feature in the form of the Motion Search Mode's coin depth indication; this features makes the Fisher F2 metal detector one of the best entry-level coin detectors available in the market
Unique Features
All in all, F2 has amazingly unique features. Some compare it to industry favorites such as the Garrett Ace 150 and 250.
Operating it is simple. Turn it on with the power button to the left of the control panel. It will then make an audible beeping sound and show battery life on the right of the screen. The LCD readout also give various information concerning the current setting of the F2, including indicators on different kinds of potential metal targets.
The plus sign on the right of the control panel is used to discriminate these specific metals. The aforementioned notch button works similarly. Adjusting the detector's sensitivity increases detection depth but also the probability of false positives. Then there is the pinpointer feature. Holding that button down will help you find your targets.


F2 Video Reviews
Final Word
This Fisher F2 Metal Detector review's verdict is that this machine is unquestionably one of the best entry-level metal detectors for its price in the market. It's simple, effective, and affordable. Its target demographic are occasional and casual metal detecting and treasure hunting enthusiasts and it satisfies that market with flying colors.
The F2 shines in the coin detecting department. This is mainly due to the aforementioned coin depth indicator. Users could utilize this useful feature in gauging how deep to dig for coins and other valuable relics. Its default settings out of the box are already almost perfectly tuned. again, this was done for the target demographic in mind – beginners and casual hobbyists. this crowd is usually adverse to customizing settings too much and are interested and getting out and doing the detecting.
If you're on the lookout for a good entry-level machine with a balance of affordability, ease of operation, and lightweight portability, there is no need to look any further. The Fisher F2 metal detector might just be the best metal detector for you.
It would be great to hear your thoughts in the comment section below, we would also love to hear other hunters first hand experience of the device.
As Always
GL & HH