Bounty Hunter Metal Detector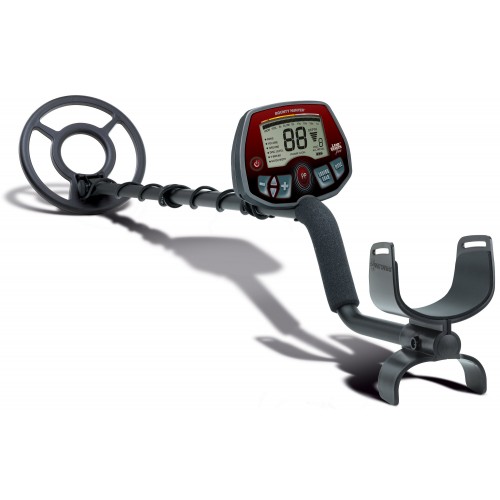 Are you looking for the ultimate metal detector to enhance your chances of great finds? Look no further than the Bounty Hunter Land Ranger. This ultimate detector is designed to pinpoint the tiniest of targets with unbelievable accuracy.
If you are looking for a powerful yet lightweight metal detector then you need this genius design. All treasure hunters or "detectorists" want something they can fully rely on to find the hidden gems in the ground beneath us. Bounty Hunter metal detectors are one of the best on the market, as it offers the best features and designs.
If you want to have a successful detecting trip, you ought to have a Bounty Hunter. A high performing metal detector is the only way to find hidden targets.
We understand that not all metal detectors are cheap, and not all of them deliver exceptional results. That is why the bounty hunter land ranger metal detector is the best choice for everyone. If you are a metal detecting beginner or you are looking for a new one to replace the old, we have the ultimate guide for you. Find out why the Bounty Hunter Land Ranger Review is perfect for all your metal detecting needs:
GB Pro Specifications
| | |
| --- | --- |
| Dimensions: | 45 x 8 x 14 inches |
| Weight: | 3 pounds |
| Waterproof: | Yes |
| Users Manual: | Yes |
| Target ID: | 0-99 |
| Coil: | 11 inches |
| Power Source: | 9v alkaline battery |
| Discrimination: | motion, no motion |
| Headphones: | Not included |
| Pinpointing: | Mode with depth indicator |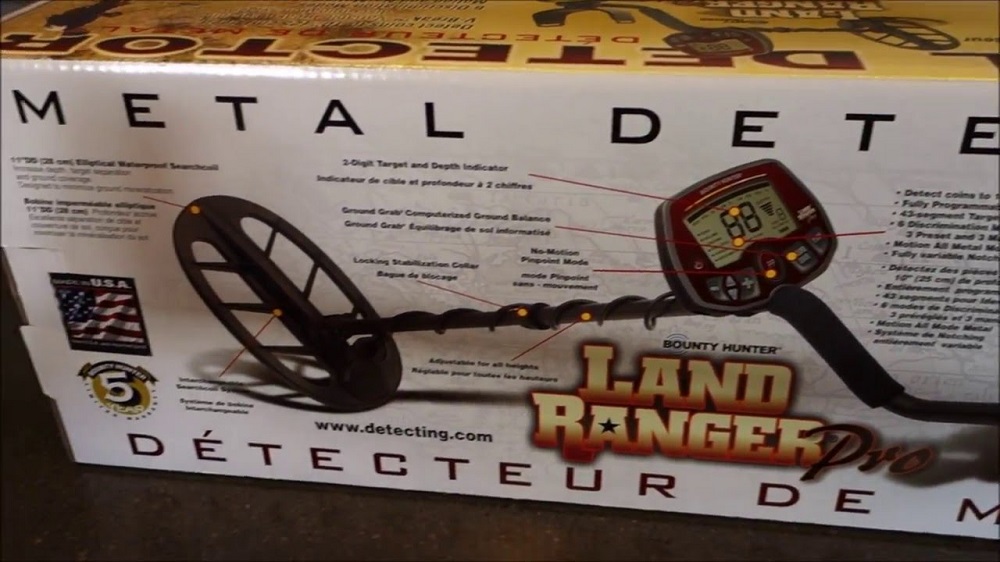 The Good
V-break, Variable tone breakpoint
Pinpoint mode with depth indicator
FeTone Iron Audio adjustability
Menu System with Variable notching
Computerized ground balancing
Waterproof search coil
7-modes of operation
Padded arm support
Adjustable for all heights
Interchangeable Searchcoil system
The Not So Good
Land Ranger Performance & Design Review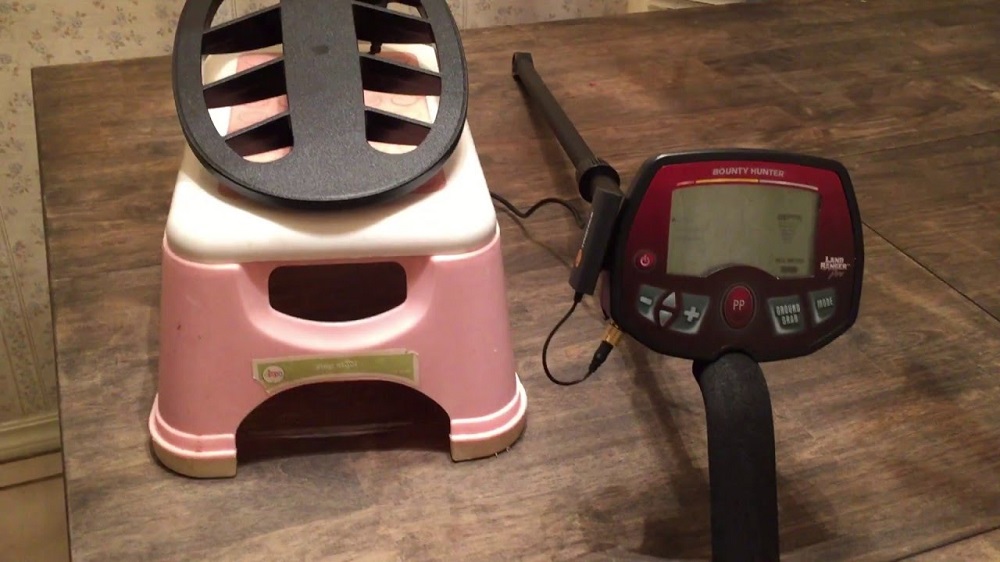 Overall, the Bounty Hunter Land Ranger is without a doubt a quality detector. It is specifically designed for absolute precision and accuracy. For those looking for a powerful metal detector, this MD is the one for you.
It is not your regular detector, as it carries various features that are aimed at pro hunters and always delivers clear mental images of the targets on the ground. It comes with 7 preset modes that will come in handy when you are searching for targets. This MD will give you the ability to choose from all different metals, making the search fast and easy. Once you choose your preferred mode, the Bounty Hunter Ranger will allow you to cancel out trash through its improved notch discrimination.
It is designed with a modern technology that makes things much easier for its user to find desired targets. Its LCD display gives users clear ideas of what the MD has detected.
The Bounty Hunter Ranger is nothing short of a quality and powerful MD. It is extremely easy to use and comfortable to the hand for long treasure hunts.
It is very useful because it is able to adjust to a vast variety of different metals on various types of terrain. In terms of its appearance, it is quite impressive with its sleek black design. Users will find its LED screen to be easy to read and navigate, you will never find it to be too complicated.
Hardware Review
The Bounty Hunter Land Ranger is customizable in length, and its dimensions sit at 45 x 8 x 14 inches. It weighs approximately 3 pounds even with the batteries, which is relatively light for a metal detector. As far as warranties, it has a 5-year limited factory warranty. Upon purchase you will receive the following:
The Bounty Hunter Land Ranger Metal Detector
9V alkaline battery
Default 11 inch DD waterproof search coil
Bounty Hunter Land Ranger Video Reviews
Final Word
Ultimately, the Bounty Hunter Land Ranger is the ultimate metal detector; it is accurate and precise with every movement. It is extremely easy to use with its latest technology and easy-to-read menu. Users will simply be able to navigate the different modes and use the detector to optimal potential quickly.
If you are currently using a detector with low sensitivity that could be why you have had a hard time finding your targets. With the Bounty Hunter Land Ranger, which has a 1 to 10 sensitivity, you will be able to quickly and easily find your targets.
With its waterproof coils, you can take your search to the water and you won't have to worry about its functionality. What makes the Bounty Hunter MD better than other options is its light weight and padded handles, which makes it more comfortable so you can enjoy longer searches.
It may not be the cheapest detector on the market, but it carries a lot of important features. With its modern features and ease of use, the Bounty Hunter Land Ranger is an exceptional product to consider.
As Always GL & HH